Fixtures are widely used in industrial applications. Tooling is the process equipment, and fixture is included in the process equipment. The main function of the fixture is to make all the workpieces produced on the same fixture in a specific range, to ensure the accuracy and interchangeability of the product. Fixture is the use of more convenient tool, tooling fixture material is the use of aluminum. 7005 aluminum alloy plate can be used to make fixture, and has a good effect.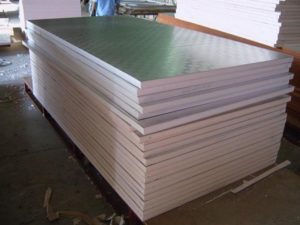 7005 alloy plate belongs to Al-Zn-Mg-Cu series alloy. It has a high hardness, is commonly used in super-hard aluminum 7005 aluminum alloy plate performance quality, strength higher than 7005 alloy, with good weldability, heat treatment can be strengthened. 7005 alloy production fixture has a high fracture toughness of the welded structure, not easy to break. It can be in a variety of processing, assembly and other work to reduce working hours, improve work efficiency and ensure product quality. The role of fixture there are many, for example, can also be used to expand the scope of the machine to achieve a multi-purpose machine.
7005 alloy produced by haomei Aluminum plate has good performance, which is widely used in the manufacture of both high strength and high fracture toughness of the welding structure and welding can not be carried out after the melting of the components. Such as Jintong transport vehicles' truss, bar, containers and so on. 7005 aluminum alloy plate has a good reputation, and received majority customers' recognization, and you can rest assured to use it.