When selecting aluminium roll, the first consideration is the quality of aluminum coil stock for sale. Meanwhile, aluminium coil price is also an important factor.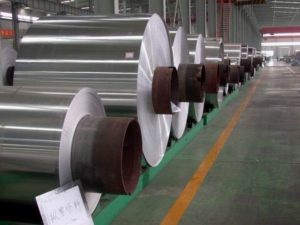 With regard to the quality of aluminum coil, haomei  Aluminum has full confidence to provide customers with high quality aluminium sheet coil products. The long history of our enterprise, advanced production equipment, sufficient raw material supply, professional staff are all the basis of first-class aluminium rolled products we produce for you.
Regarding aluminum coil stock prices, under premise of ensuring quality of aluminum coil stock for sale, haomei Aluminum can provide you the most favorable aluminium coil price. Over the past 15 years, we have developed a stable supply of raw materials, so there will be no large-scale reduction of aluminum coil stock for sale and the aluminum coil prices will not rise for no reason. We are both an aluminium rolled products manufacturer and an aluminum coil stock holder, and there will be no middlemen to raise the price of the inventory. If you want to get high-quality and cheap rolled aluminum products, just contact us.