Aluminum strip 5754 is an alloy of aluminum, further classified within the AA 5000 series (aluminum-magnesium wrought alloy). 5754 is the Aluminum Association (AA) designation for this material. In European standards, it will typically be given as EN AW-5754. AlMg3 is the EN chemical designation. And A95754 is the UNS number.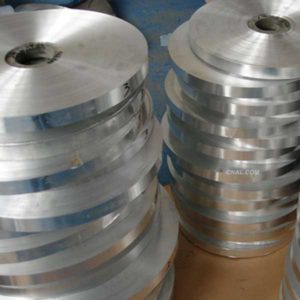 It has 13 common variants, each represented as a separate material. The Material Properties section below shows ranges encompassing all variants.
5754 aluminum alloy strip with moderate strength , good corrosion resistance , weldability and ease of processing forming characteristics such as Al-Mg alloy typical alloys. At abroad, 5754 heat-treated aluminum plates of different states are main material used in in the automotive industry ( car door , dies , seals ) and canning industry .
Specifications
1)Alloy: 5754
2)Temper : o
3)Thickness: 1.0-6.0mm
4)Width:20-2600mm
5) I.D  75mm,150mm,505mm
6)Surface: MILL FINISH
7) Application: auto prts
8)MOQ 5 tons each size
9)Standard: ASTM B20
Yiled strength: 90-130Mpa
Tensile strength: ≥ 200Mpa
Elogation: ≥ 17% 

Applications
5754 aluminum strip is widely used in welded structures , storage tanks, pressure vessels , marine structures and offshore facilities , transport tanks and for requiring excellent processing performance, excellent corrosion resistance, high fatigue strength , weldability and high static strength of the medium occasions.