Aluminum Strips For Channel Letters feature: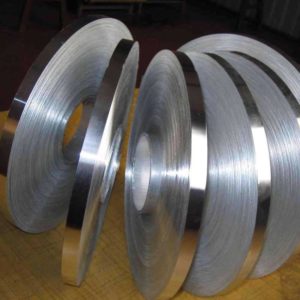 1. Type-4-2-N: Solid Flat Head Aluminum Trim Cap of LED Channel Letter 6meter/pc; Packing: 50m/roll
2. No color-fading and paint-shedding within at least 3 years.
3. The surface is in spraying Paint
4. There is a hook edge on the backside, which is designed for back covering, making LEDs more water-proof and extending LEDs' life.
Our Aluminum Strips For Channel Letters advantages:
Short delivery times (10 days ex works)
Order quantities starting at 50 kg
High availability due to stockholding and procurement of all common strip thicknesses (please see slitting facilities specifications)
Highest quality standards (For example Strip thickness of 1/2 EN standard, edges with a minimum burr with smallest manufacturing tolerances of +/- 0,05mm)
Guaranteed electrical conductivity of > 34,0 MS/m
Possible thermal treatment in our ANOFOL annealing furnace
haomei aluminium is a China-based manufacturer and suppdder of Aluminum Strips For Channel Letters. In order to better serve our customers, we also provide aluminium sddt coil, embossed aluminum sheet, aluminum coil, aluminum tread plate, aluminum coil, aluminum sheet, and more. If you are in need of any of our products, please do not hesitate to contact us. We look forward to working with you.