If you're set on going camping this summer and you don't know what food or accessories to bring, don't worry, we're here to help. Grab your aluminum foil, take a look at our favourite campsite recipes and try a few – you're sure to love them!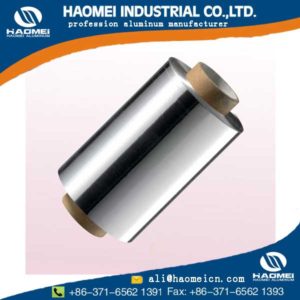 For all the egg-lovers out there, beat two eggs with any veggies or spices you want in them and pour the mixture into a large ziploc bag. Seal and date the bag, keeping it cool until you need it. When you're at the campsite, boil a pot of water and put the egg bag right in, leaving it there until the eggs are cooked the way you like them.
Take some bananas along to make banana boats. Cut each banana along its natural curve and put some chocolate, peanut butter, or marshmallows inside. Cover it in aluminum foil and place it in the coals of the fire until its contents are melted. Top it with some fresh fruit or cookie crumbs when it's done.
Do you prefer plantains over bananas? Cut the plantain as explained above and season it with savoury toppings like cheese, onions, and bacon bits – it'll taste like a baked potato when it's cooked. Cover it in aluminum foil and let it cook for around forty-five minutes. Top it with chopped tomato, sour cream, or chives when it's done.
If you're jonesing for fajitas, place green peppers, black beans, grated cheese, taco sauce, and some chopped chicken or ground beef in the middle of two overlapping pieces of aluminum foil. Wrap the mixture in the foil and cook for around thirty minutes.
For apple cinnamon oatmeal, remove half of the inside of an apple and fill it with oatmeal, cinnamon, brown sugar, and water. Cook the apple in two layers of aluminum foil until soft. Another easy breakfast option is cinnamon rolls, cooked by either wrapping the dough around a skewer or placing the dough inside an orange peel wrapped in aluminum foil.
Cereal eaters can fill a ziploc bag with some cereal and pour it into a plastic drinking cup when it's time to eat it, adding as much milk as desired. Eat with a plastic spoon for easy post-breakfast clean-up. If you're a pancake person, bring along a ziploc bag of premixed batter and cut off a corner to squeeze it into an aluminum pan over the fire.
Ice cream cone s'mores are a new take on the fireside favourite that uses an aluminum foil-wrapped cone to hold fruit, chocolate, marshmallows, peanut butter, and even mini cakes. Cook these treats on your fire's coal until contents are warm. Top them with sprinkles, sweet chips, or your favourite ice cream sauce.
If you're bringing spices or snacks with you, keep them in recycled containers like glass jars or mint dispensers. Don't forget aluminum metal skewers to cook meat, vegetables, and marshmallows with. For wooden skewers, soak for half an hour before use to prevent burning. It's also a good idea to bring along some aluminum wire with you in case you need to tie, fix, or adjust anything in an emergency situation.
With these fun and simple cooking ideas, you'll look forward to each fireside meal on your next camping trip!