During the extrusion process of aluminum plate, there will be surface peeling or bubble appearing in a large capacity. What is the reason? What should be done to eliminate it? Now by the aluminum plate manufacturer for your troubleshooting!
What is bubble or peel: appear in the product surface convex bubble, common at the head, tail, complete call bubble, already broken call skin.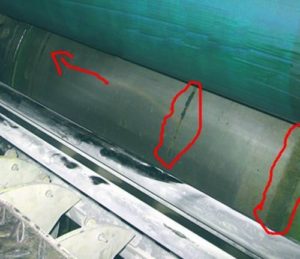 I. causes of bubbles and peeling caused by extrusion of aluminum plates
1. Excessive wear of the extrusion cylinder and the extrusion pad, improper matching of the size of the extrusion cylinder and the extrusion pad, and the diameter difference of the gasket used exceeds the allowable value;
2. The extrusion cylinder and the extrusion pad are too dirty and adhere to oil, water, graphite, etc.;
3. Water is contained in lubricating oil;
4. There are too many shovel grooves on the surface of ingot, too deep, or there are pores and sand holes on the surface of ingot, loose tissue and greasy dirt, etc.;
5. The cylinder is not cleaned when alloy is replaced;
6. The extrusion cylinder temperature and the extrusion casting ingot temperature are too high;
7. The temperature and size of ingot exceed the allowable negative deviation;
8. The ingot is too long, the filling is too fast, and the temperature of the ingot is uneven, resulting in non-drum filling, so that the exhaust in the cylinder is incomplete or improperly operated, and the exhaust process is not carried out;
9. Improper die hole design, or improper cutting of residual materials, the residual materials in the split hole and the guide hole are partially taken out, and the air in the gap enters the surface during extrusion.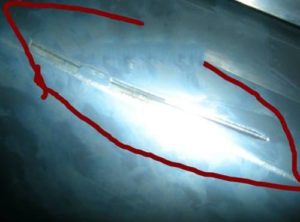 2. Elimination of bubbles and peeling caused by aluminum extrusion
1. Reasonably designed the matching size of the extrusion cylinder and the extrusion gasket, frequently checked the tool size to ensure that it meets the requirements. If the extrusion cylinder has a large belly, it should be repaired in time, and the extrusion gasket should not be out of tolerance;
2. Keep the surfaces of tools and ingots clean, smooth and dry;
3. Clean the cylinder thoroughly when replacing the alloy;
4. Regularly check equipment and instruments to prevent excessive temperature and speed;
5. Strictly implement the process rules and regulations;
6. The reasonable design, manufacturing mold, diversion hole and diversion hole design into 1 ° ~ 3 ° slope;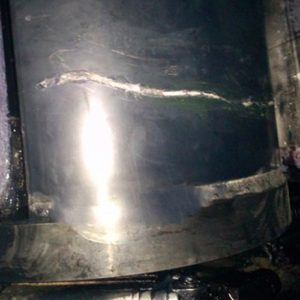 Strict operation, correct cutting residues and complete exhaust.
By experts to disabuse, believe that everyone in aluminum extrusion causes of bubble, peeling and eliminate method has a profound understanding of, to avoid these problems in the daily production, can reduce losses, improve the yield.