8011 Aluminum sheet for Aluminum cap is more and more widely used, and the aluminum cap material should be how to choose and buy has become a big problem, many customers in the previous article we analyzed the caps for you use aluminum market prospect, the combination of haomei aluminum company with a number of cooperation experience to explain how to choose and buy the aluminum cap.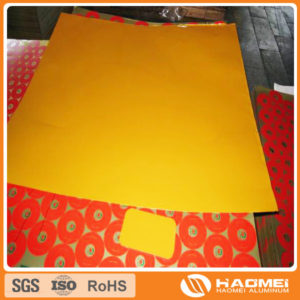 Aluminum cap material is mainly used for alcohol, food and beverage, cosmetics packaging, to say the aluminum bottle cap material use and people eat, associated with, the product quality requirement is very high, so choose high quality manufacturer of premium cap material is the necessity of industry. Aluminum bottle cap material mainly use 1, 8, 3 XXX XXX XXX series aluminum alloy plate, although many factory can produce these products but very little truly safe quality products. So how to choose and buy the aluminium cap material, haomei according to oneself circumstance analysis for everyone.
1, watch factory strength
Manufacturers strength is the foundation of all the products quality, a large-scale enterprise due to the financial strength, research and development team, qc team have very big advantage, late in the product quality and service are more secure, and is not a small plant products is not good, but overall corporate product quality must be due to small businesses,
2, aluminum cap material state of the art
Because aluminum bottle cap material use is special, so particularly high to the requirement of processing technology,
3, aluminum cap material product testing
Aluminum bottle cap material product testing is A very important link, the customer to the supplier is products must be detailed inspection,
Haomei Aluminium Closure Sheets are suitable for both transparent and non-transparent lacquering, and will not bend during curing process. For applications requiring deep drawing, such as long caps, Haomei aluminium closure sheets show very low earing, greatly reducing scrap rate for our clients.
Haomei Aluminum closure sheet is rolled to very fine tolerances to yield more closure per tonne of stock and to allow uninterrupted operation of high-speed, multiple-cavity presses. Its strength, high formability, low earring and printable surfaces make it ideal for pilfer-proof caps and vial seals.