Electronics is playing an ever-increasing role currently. Copper is not the only choice as the raw material in electronics. In comparison to aluminum copper is heavy and expensive. Aluminum strip to replace copper strip as a raw material in electronics is becoming an international trend.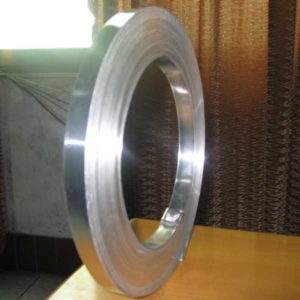 Aluminium strip is a high aluminum content product with aluminium content more than 99.6%-99.7%, and the electricity& thermal conductivity properties is also outstanding. The good electricity conductive metals top 7 are as follows: silver, copper, gold, aluminium, nickel, steel and alloys. As the copper price is much higher than aluminium, so the aluminium strip becomes the first choice for transformer strips.
Features of aluminum strip: flat mill finished surface, cutting edge with no burr, thin and light, high strength, high thermal conductivity and electric conductivity, excellent silvery white luster.
Aluminum strip typically used to wrap and shield multi-pair process control, cable, optical cable, PPR, printing plates, nameplate, heat exchanger, computer and instrumentation cables such as Coaxial CATV cables, LAN cables and HDMI cables.
haomei aluminium . is a professional Aluminium Strip Suppliers and Aluminum Circles manufacturers,mainly supply Aluminum Circles, Aluminium discs, Aluminum Strip, Food Box Material Aluminum Foil, Aluminum Circles for Kitchenware etc. series of aluminum products, sincerely welcome everyone to visit.