8011 aluminum foil belongs to the 8 series alloy aluminum foil, which is an aluminum foil product with other alloying elements added. Due to the added alloying elements, its performance is better than that of pure aluminum foil. It is widely used in aluminum foil, and aluminum sheet is not commonly used.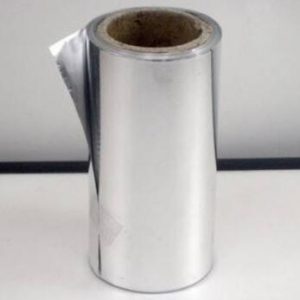 The main models of 8 series aluminum foil include 8011 aluminum foil, 8021 aluminum foil and 8079 aluminum foil, which are commonly used as 8011 aluminum foil. 8011 aluminum foil is often used to make bottle caps, and is also used in many aspects such as lunch boxes. 8011 aluminum foil is added with Al-Fe-Si element, more than 1% of total alloying elements, and its alloy properties have correspondingly higher advantages.
The 8011 aluminum foil produced by haomei aluminium  has a clean surface, uniform color, no spots, and no pinholes. At the same time, it also has excellent moisture resistance, shading and high barrier ability, strong mechanical properties, high anti-blasting performance and strong puncture and tear resistance. Non-toxic, tasteless, safe and hygienic. The aluminum foil after compounding, printing and coating is widely used as a packaging material.
8011 food packaging aluminum foil is one of the key products of haomei aluminium . The thickness range of the production is 0.018mm-0.2mm, the width can be controlled to 100-1650mm according to customer's requirements. Meet the needs of our customers.